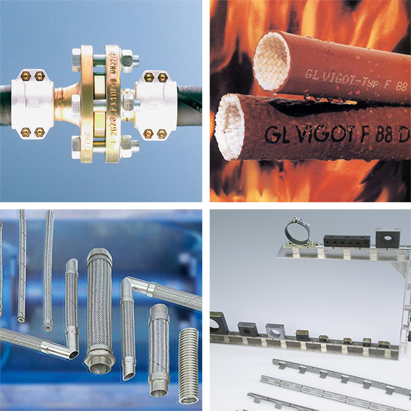 Safety first · Service and Quality
VIGOT makes a major contribution to technical optimization in applications involving hoses. By focusing on solutions for complex technical challenges, our core competence in the field of hosing and cables is constantly growing. VIGOT is a manufacturer, fitter, developer, service provider and sales partner.
Our know-how is built on the foundation of many years of experience and personal consultancy to our customers in solving their problems. In performing these tasks, we can rely on the engineering resources of the Mühlheim-based Schauenburg Group, which is active all over the world. The resulting breakthroughs have led to products offering market-driven, environment-friendly and technologically consolidated quality and safety solutions.
VIGOT has been in the industry for 125 years and it is a hallmark of quality, safety and reliability.
For further information visit www.vigot.de