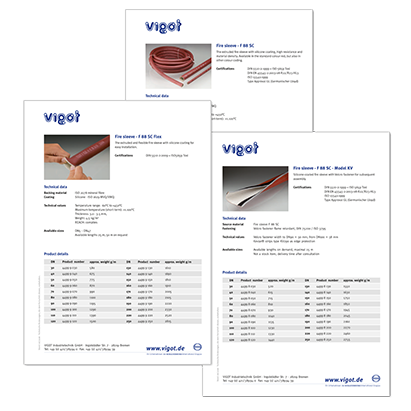 Fire sleeves product information
The data sheets for our product range in the field of fire sleeves and heat resistant hoses are available for you here to download.
Subject to technical changes in the interest of progress.

Data sheet F 88 SC.pdf

Data sheet F 88 SC Flex.pdf

Data sheet F 88 VIGOSIL.pdf

Data sheet Strips and Pads.pdf

Data sheet Screw fittings.pdf
Operating instructions
The operating instructions for our hose conduits.

Operating instructions for hose conduits.pdf