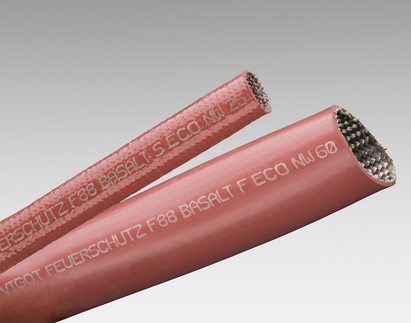 Fire sleeve F88 Basalt eco
The silicone-coated fire protection hose F88 Basalt eco made of natural basalt fibres.
F88 Basalt eco technical data
Material: Mineral fibre basalt with silicone coating.
Temperature
· functional integrity at highest continuous temperature
· extreme temperature range for short-term flame use
· excellent performance with partial overheating
Field of application:
The fire sleeve type F88 Basalt eco made of braided or knitted basalt fibres was developed for ­extremely heat-exposed workplaces, e.g. ­induction furnaces. The constantly very high fire resistance protects the material, increases the machines service life and ensures the high demands on the workplaces.

Please click here to get further information about our MAXIMALL® Metallurgy fire protection products.